Avocado Dressing
I hated avocados when I was a child.  Well….anything green right?!  I don't remember ever really getting healthy food so much growing up.  We got to eat want we wanted and I didn't have direction as a young adult in nutrition, not even from my coaches.  I ate want I wanted and knew I would work it off during practice the next day.
Now as an adult who is trying to get down to a goal weight after babies I am much more conscious about it!  I LOVE avocados now!  I have to say I have never tried the dressing but as I started looking for recipes to share here on my blog, I am starting to really enjoy find new things to try.  It hurts my brain a little to thing about trying something new and not able to be on autopilot when making dinners.  But, it will come soon enough.
So a big thank you to The Beachbody Blog for sharing this dressing with us!
Will you try it?
Avocado Dressing
Avocado-lovers, meet your new favorite salad dressing. This creamy, Southwestern-styled salad dressing coats every bite of salad with the flavor of rich avocado.
Author: Beachbody
Recipe type: Condiments
Serves: 8 servings, 2 Tbsp. each
Ingredients
1 ripe medium avocado, cut into cubes
½ cup nonfat plain yogurt
1 clove garlic, finely chopped
1 Tbsp. finely chopped red onion
1 Tbsp. fresh lemon juice
9 fresh parsley sprigs, chopped
Instructions
Place avocado, yogurt, garlic, onion, lemon juice, and parsley in a blender; cover. Blend until smooth.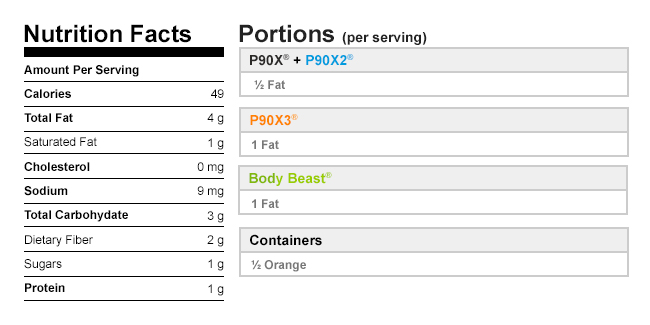 LindsayAli
Got goals? Need accountability? I have started and am growing an amazing team and would love for you to be apart of our growth. If you love fitness, love health, have a transformation, or want and need a transformation AND earn an income doing it from home then fill out the for below and lets get you into my training camps and started off right!
Check out my transformation, how to get into one of my accountability groups to hit your health and fitness goals OR join my team and earn extra cash or replace an income (depending on how hard you would like to work your business)
Join the team
http://youmakeitfit.com/potential-coa…
Apply for my accountability group here http://youmakeitfit.com/potential-cha…
follow me on Facebook here https://www.facebook.com/YouMakeItFit/